ARE YOU LOOKING FOR HELP TO PLAN YOUR SARDINIA HOLIDAYS? YOU ARE IN THE RIGHT PLACE!
Check out my consultancy services of Sardinia Holidays Planning, with Full Itinerary Planning, Itinerary Review, and Route and Accommodation Consultancy.
Hello! I'm Claudia and I was born and raised in Sardinia, the most beautiful island in the Mediterranean and a place I still call home. I am a full-time travel blogger and a certified travel designer, and I am here to you plan your Sardinia holidays. Whether you are looking for a relaxing break; a long-weekend getaway; an all-girls road trip; a family adventure; and especially if you want a trip to Sardinia that is packed with nature, adventure or culture, I am here for you!
Sardinia is the second biggest island in the Mediterranean, with lots to see and do. You'll find beautiful cities and quaint villages; paradisiac beaches and gorgeous mountains; unique archeological sites; fabulous wines you'll want to bring home; delicious food and welcoming people.
If you love the idea of visiting Sardinia but aren't a fan of trip planning, and especially if it is your first trip to Sardinia, I can help you make sure you create an itinerary that will help you make the most of it.
---
WHY PICK ME?
I was born and raised in Cagliari, the capital of Sardinia, and although I love traveling, this is where I always come back to; where my family and friends live; and the place I most enjoy exploring. Not only I love exploring my backyard: I also love letting the world know how beautiful it is – hence my blog – and I want to make sure you fall in love with it.
That's why I created this blog, and why I decided to put my travel designing skills to your service to help you plan your Sardinia holidays.
Here are my areas of expertise:
Road Trips – because my island is best explored by car or motorbike.
Public Transport – in case you are not a fan of driving.
Money Saving Hacks – because Sardinia doesn't have to cost you an arm and a leg.
Fabulous Beaches – you won't see more beautiful beaches anywhere in the world.
Wine.
Festivals.
Accommodation – from holiday resorts to hotels and Airbnbs, I can help you find the best places to stay on the island.
You can read more about me here and you can browse around my site for inspiration. If you want to request my Sardinia holidays planning services, send me an email at [email protected]
You can always count on me being honest – much like all Sardinians are! I won't recommend places I wouldn't visit myself; I won't suggest hotels where I wouldn't sleep myself; and I will let you know if I think the itinerary you came up with is too hectic.
NEW! OPTION 1: GET A READY-MADE ITINERARY!
The best option if you want something quick, easy and ready to read. The most budget friendly option.
So, how does it work?
It's very simple. Head over my Sardinia Itineraries page and check out my easily downloadable e-books. Pick whichever itinerary appears to be the best one for your needs. Once you make the payment, you will be able to download the e-book in PDF format. You can save it and keep it on your desktop, tablet or smartphone to consult whenever you want.
Here are the highlights of my ready-made itineraries:
Essential trip planning guidance from a local expert
Day to day itinerary including walking or driving distances
Things to do and places to visit around the area where you'll be based, as per the itinerary
Alternative activity options
Local restaurant recommendations
Clickable links for the best accommodation options
Clickable links to recommended sites for bookings
Recommendations for local guides, local tourist services, and more
From €20 + VAT – non-refundable; not for resale or distribution; strictly for personal use. All itineraries copyrighted.
OPTION 2: FULL ITINERARY PLANNING
The best option if all you know is that you want to visit Sardinia, but can't be bothered with planning your trip and would rather have an expert do that for you.
So, how does it work?
Once I get your email requesting that I draft a full itinerary for your Sardinia holidays, I will send you a detailed questionnaire that will help me better understand what your travel style, interests and tastes are. I will thus be able to understand what you are hoping to get out of your trip. I will also ask when you are looking to travel, so that I can make sure to have the itinerary ready nice and early.
Here are the main things I need to know:
When you are considering to visit Sardinia.
How long you are looking to travel for.
Whether you are traveling alone or in a group.
Your budget.
Your style of travel and preferred accommodation options.
Once I get your answers and the payment – don't worry, I will send you a paypal/me link for that, or if you prefer my bank account information! – I will get to work to create the best itinerary to suit your interest and needs. If I have doubts while drafting it, I will email you with questions.
Your itinerary will include:
A detailed PDF guide containing:

An overview of the best flight options from your departure point, unless you already have bought your flights.
A selection of accommodation options in all the places I will recommend visiting. Please be advised I will only give you a selection of recommended places to stay, but you will have to do the bookings yourself
A selection of attractions and activities, with options for organized tours if needed.
Restaurant recommendations or, if necessary, where to buy food.
Insightful local tips and hacks.

Links to recommended sites you can use to book everything.
Once you get your itinerary, we can schedule a one-hour Zoom call so you can ask me any final questions.
€490 + VAT for up to 8 days
An additional €50 + VAT per day for longer trips
*Delivery of your itinerary will be within three weeks from the moment I receive the order. For rush orders (one week or less) there will be a surcharge of 25% of the final cost.
OPTION 3: ITINERARY REVIEW
The best option if you already have already planned your Sardinia holidays and have a more or less detailed itinerary, knowing how long you want to travel for and the route you want to follow, the places you want to visit, etc.; but you need an expert to double check if it is actually sensible, doable or if you need to review it – I can do that for you.
So, how does it work?
Let's say you have already drafted your ideal itinerary for your Sardinia trip, but there are some aspects you aren't too sure about.
Send me an email, and I will reply with some questions to gather knowledge on your interests and travel style, and to find out when your trips is so I can be sure to send you a timely review. In your answers, you'll have to be very honest with the aspects of your trip you are not sure of – for example, any attraction you aren't sure of visiting.
Once I get your answers and payment (via a paypal/me link), I will work my magic to make sure your itinerary makes sense, and send you feedbacks, suggestions, ideas to make sure it all fits nicely. I will share links to useful resources – for example my blog posts, but not only. You can then ask me some final questions, via a further email exchange.
€240 + VAT for up to 8 days
An additional €13 + VAT per day for longer trips
*Delivery of your itinerary will be within three weeks from the moment I receive the order. For rush orders (one week or less) there will be a surcharge of 25% of the final cost.
OPTION 4: ACCOMMODATION CONSULTANCY
This is a great in-between option, perfect if you need help picking your ideal location, and finding the best accommodation option for your trip, but you are happy to look for your activities.
So, how does it work?
Much like in the other two cases, upon receiving your request I will send you a short questionnaire to get a better idea of your travel style and interests. It's important I get an accurate idea of:
How long you plan to spend in Sardinia.
How you wish to move around – by public transport or by car?
Your set budget for your accommodation.
Any place you absolutely wish to visit.
Once I get your answers and payment, I will put together a selection of the best places to stay based on your budget. I will not do the bookings for you, but you will have several accommodation options to pick from.
I will send you an email which will include:
Travel time from one place to another if you plan on visiting a few destinations.
How long you should plan to stay at each destination.
A selection of places to stay in each destination.
Once you get your route, you are welcome to send me a final email with more questions.
€200 + VAT for up to 2 locations
An additional €45 + VAT per further location
*Delivery of your itinerary will be within three weeks from the moment I receive the order. For rush orders (one week or less) there will be a surcharge of 25% of the final cost.
Not sure which option to pick, or are you looking for help with something else before you trip? Send me an email to [email protected] and we can figure out my fees and how I can help you.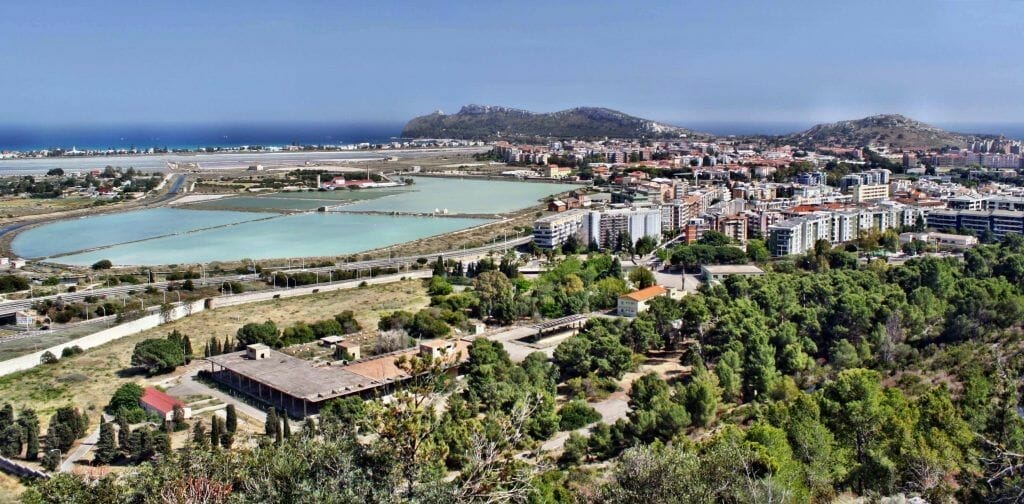 TERMS AND CONDITIONS
I request to be paid in full, in advance, upon sending you my invoice – and the payment is non-refundable. I will confirm a submission date for your itinerary once I receive the payment.
I will share any local tips and recommendations that are based on my experience or research, any time I deem relevant. I will provide with itinerary suggestions to help you plan your perfect Sardinia holidays. You will need to book your flights, accommodation, car rental or public transportation, day trips, restaurants, etc. You are responsible to research about your visa requirements; travel insurance, etc.
The itinerary you will receive reflects availability at the time of the research and cannot be guaranteed after the itinerary is submitted. I will recommend any transportation, attraction, beach, and place that must be booked in advance. In general, I recommend you book your flights, accommodation, as early as possible for better prices and full availability.
If you aren't able to travel at the intended time and need to reschedule your trip, you can still use the suggested itinerary. If you need further help with the itinerary because of the rescheduling, I am happy to offer you a discounted consultancy rate.
Once you receive your itinerary or itinerary review, we can set up a one-hour call for any additional questions. If you need changes to your itinerary, I will send you a quote for any additional hours I will be working on it.
Please make sure to consult the website of the Autonomous Region of Sardinia for updated information on requirements to visit Sardinia.
I decline any responsibility for problems you may encounter during your Sardinia holidays with your transportation, accommodation, restaurants, attractions and anything else that may go wrong during your trip.
---