It's a pity that many skip Sardinia when traveling to Italy. There are many great things to do in Sardinia, and honestly a month would not be enough to take in all that it has to offer.
Sardinia is a wonderful place to explore in any season. Visit in the summer, and you will find the most beautiful beaches and the clearest waters you will ever see. Visit in the spring, and it will be all about the hikes and the archeological sites. Go in the fall and winter months, and you will have so many festivals to pick from and delicious traditional food to gorge on.
Curious to discover all there is to see and do in Sardinia? Continue reading!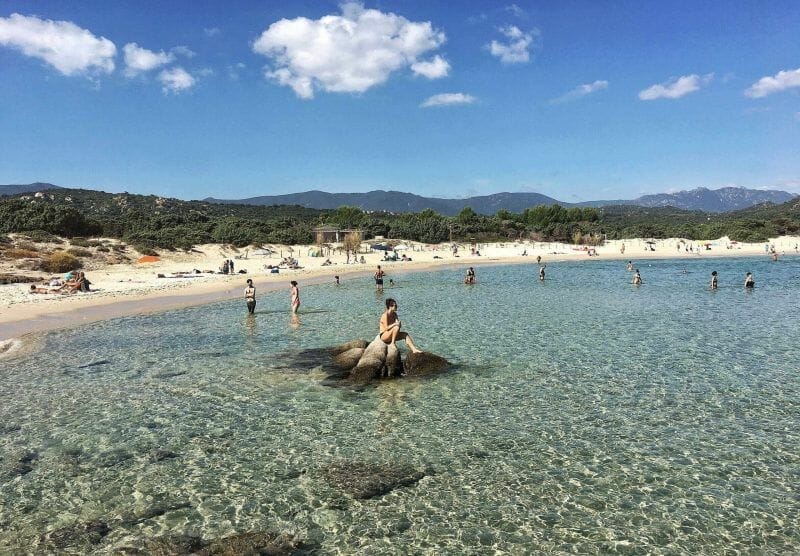 14 Wonderful Things To Do In Sardinia
Enjoy the beaches
Sardinia is famous for its beaches, so you can't skip them! In the summer time, you can spend hours basking in the sun, swimming in the clear Mediterranean waters, and just relaxing.
In the off season, Sardinian beaches become perfect places for other equally pleasant activities such as walking, running, biking, skating. Beaches are perfect places for quality time with family, children and even dogs. For example, in Cagliari we love hanging out at Poetto beach, where we enjoy going for lunch, for a quick coffee, for a walk any time the sun is out (and actually, even when it rains).
Make sure to read my posts: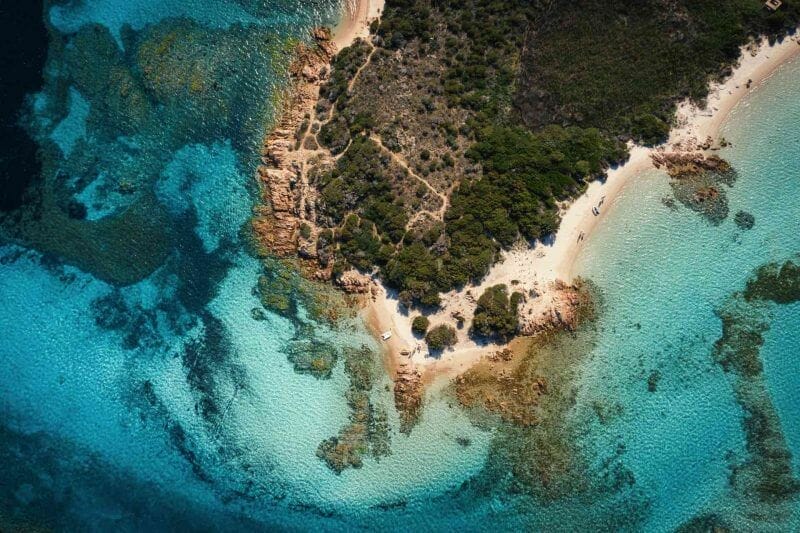 Go sailing
Wind blows throughout the year in Sardinia, so it is an ideal destination if that is your kind of trip. You will find several harbors scattered around the island and a plethora of bays where you can stop to relax. If you don't have your own boat, opt for a chartered sailboat that comes inclusive of personnel, so all you have to worry is putting on sunblock.
The most popular places for sailing are Sardinian smaller islands Maddalena Archipelago and Asinara Island in the north of Sardinia (in fact, visiting the islands off the coast is one of the best things to do in Sardinia); Carloforte and Sant'Antioco, with their lovely fishing villages (Calasetta is a real gem); and the area around Cagliari that goes all the way to Cala Pira.
If you just want a quick boat tour rather than a full sailing trip, opt for one of these:
7 hour La Maddalena archipelago boat tour – a very popular tour to a paradisiac place.
La Maddalena archipelago full day boat tour from Palau – similar to the one above, but with a different departure point.
Cala Goloritze boat tour – a boat ride to a beach that can't be reached otherwise.
Orosei gulf hop on – hop off boat tour – this tour goes to what I believe is the most beautiful coast of Sardinia.
Explore the cities
Despite its size, Sardinia doesn't have many big cities. The biggest one is Cagliari, and even then you can consider it at most a medium sized city, but for which even D. H. Lawrence expressed appreciation. Cagliari is divided into four historic districts – La Marina, Stampace, Castello and Villanova – and in each you will find an abundance of museums, archeological sites, beautiful churches and a historical centre that is pleasant to explore. It also is a fantastic destination for gourmets, as there are lots of excellent restaurants.
Cagliari is a great destination for birdwatching, as its a nesting place for pink flamingoes and many other species. This tour takes you to Molentargius Nature Reserve which is the best place in town to admire them.
These are some good guided tours of Cagliari:
Cagliari segway tour – a fun way to explore the city.
Cagliari 2 hour sightseeing bike tour – the perfect tour for the most active travelers.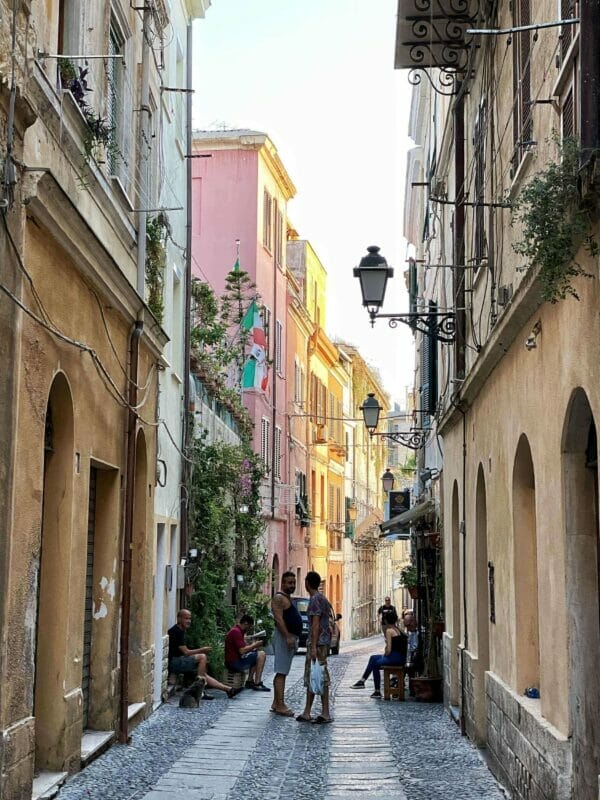 Don't skip Sassari, the second biggest city on the island and home to a fantastic civic museum and a few splendid churches, such as the Duomo. The bonus? Sassari is still unknown to tourists.
Smaller cities that you should visit are Nuoro, where you will find a great ethnographic museum that will give you plenty of insights into the history and culture of the island; as well as a well curated museum of modern art (MANN); and Alghero, a small Catalan enclave on the north west of the island.
Pop by the villages
While in Sardinia, make sure to also pay a visit to some of the most scenic villages. Here are the ones you should not miss:
BOSA – by far the most scenic one, with colorful building facing the river, and Malaspina castle dominating the village and proving to be the perfect place to admire it from above.
CASTELSARDO – dominated by the Doria castle which dates back to the 12th century.
FONNI – the highest village in Sardinia located at 1000 meters above sea level and famous for its murals, and close to some of the best hiking trails in Sardinia.
CALASETTA – founded in 1769 and which used to be entirely supported by traditional activities such as tuna fishing.
SAN SPERATE – known locally as the museum village for the many murals and sculptures scattered around the village. The best place to visit there is by far the Giardino Sonoro, a park of sounding stones carved by famous late Sardinian artist Pinuccio Sciola.
For a guided tour of Bosa, click here. For a guided tour of San Sperate, click here.
Visit some unique archeological sites
Scattered around Sardinia there are many interesting the archeological sites. This is the only place in the world where you will find nuraghe (nuraxis), which date back to the age between 1900 and 730 BCE and used to be defensive constructions with villages built around them. The best known nuraxi is the one in Barumini, which is located at 45 minutes drive from Cagliari and a UNESCO World Heritage Site.
Other archeological sites to visit are Nora, which is at about 45 minutes drive from Cagliari, near Pula, and was founded by the Phoenicians and then went under Roman domination in 238 BC; and Tharros, a site in the Sinis Peninsula close to Oristano where you will be able to see the many layers of dominations Sardinia faced.
For guided tours of Su Nuraxi in Barumini click here. For a tour of Nora from Cagliari, click here.
Make sure to pair a visit of Su Nuraxi with that of the Giara Plateau, where you can spot the famous "cavallini della Giara," tiny horses that only live in Sardinia.
One of the best preserved Roman sites in Sardinia is found in Fordongianus. There, Romans built a fantastic spa system where they could draw the local thermal springs known to have curative powers. Today, you can visit the archeological site but you can also enjoy the thermal baths!
Go to a Fairy's House or a Giant's Tomb
Domus de Janas, known overseas as fairies' houses, and Giants' Tombs – funerary mausoleums that date back to around 7000 years ago – are found all over Sardinia. My favorite Giants Tomb is S'Ena e Tomes, pictures above – you will find it close to the village of Oliena, in Sardinia's Barbagia region.
Beautiful domus de janas are equally found across the island. In Sedini you'll be able to spot Sardinia's most famous one.
Check out the mines
But there is more! Sardinia is packed with mines that are no longer in use – these are scattered in the region of Sulcis, near the villages of Buggerru and Nebida. The most scenic one is Porto Flavia, which was built between 1923 and 1924 and served as a harbor for the nearby mines.
For an in depth experience, opt for this Porto Flavia Tour.
You can rent a kayak from the beach of Masua Pan di Zucchero and paddle all the way to the Pan di Zucchero island and stop to admire Porto Flavia from the sea on the way back. Make sure to take a go-pro with you as you will want to take photos!
Or the caves
You will find many caves scattered around Sardinia, each of them special in its own way. Neptune's Cave near Alghero can be reached by boat of via a 600 steps staircase that offers impressive ocean views.
Bue Marino and Fico Caves are close to each other and can only be reached by boat from Cala Gonone. Other beautiful caves include Grotte Is Zuddas, in Santadi and Grotta di Janas, thought to be home to janas, half fairy and half witches mythological creatures.
Go in search of hidden churches
If you are a fan of small, Romanesque style churches (but not only!) that sprout in the middle of nowhere, you will be in for a treat as there are several in Sardinia. I am a massive fan of Santa Maria di Sibiola, located just outside Serdiana and which dates back to the 11th century.
Other churches in Sardinia you should go in search of are Santa Maria in Monserrato, close to Cagliari; Santa Trinità di Saccargia, in Codrongianus (north of Sardinia); San Simplicio, not far from Olbia; and Sant'Antonio Abate, in Orosei on the eastern coast of Sardinia.
Go to a festival
From traditional ones to the most contemporary ones, Sardinia is a wonderful festival destination and you will have something to keep you entertained just about in any season.
1st of May is synonymous with Sant'Efisio, a parade which has been taking place each year since 1657 to celebrate the saint which helped Sardinia get rid of the plague. On that day, the statue of the saint is parades through the streets of Cagliari by a multitude of people representing villages from around the island and dressed in traditional costumes, and taken to the village of Nora, 50 km away, from where the saint comes back on May 4th for more celebrations.
Sa Sartiglia is only one of the many carnival festivals that take place in Sardinia. It is celebrated in Oristano and is an incredible, adrenaline filled show of horse racing to a hit a target, all in traditional costumes.
Another popular carnival festival is that of Mamoiada, where you can spot the infamous mamuthones, incredibly ugly masks that during the celebrations perform propitiatory rituals.
Religious festivals you may want to attend include I Candelieri, celebrated in Sassari each 14 of August; San Simplicio, occurring every May in Olbia; the Corsa degli Scalzi, which occurs on the first weekend of September in the Sinis Peninsula.
The most adrenaline-filled festival is by far S'Ardia, held every 6th and 7th July. This is a massive horse race meant to represent the battle of the Milvian Bridge, during which Emperor Constantine the Great defeated Maxentius in 312 AD.
Food and wine festivals are equally popular in Sardinia. Autunno in Barbagia is a series of festivals taking place throughout the fall (autunno) in the many villages of the Barbagia region, to celebrate traditional food, wine and culture. Calici Sotto Le Stelle takes place each summer in Jerzu and is all about wine. Girotonno takes place every June in San Pietro island and celebrates tuna fishing – so as you can imagine lots of tuna eating is involved.
Finally, one of the most incredible things to do in Sardinia is attending Time in Jazz, a music festival taking place each August in the mountains around Berchidda and directed by world famous trumpet player Paolo Fresu.
Shape up with some watersports
Among the best things to do in Sardinia is practicing all sorts of water sports. Sardinia is very windy, so there is always bound to be a beach with great waves for surfing. Make sure to read post about the best surfing spots in Sardinia to find out more. So much wind also means excellent opportunities to windsurf and kitesurf.
What if the wind isn't blowing, though? In that case, you can rent a SUP to go around, or even join a SUP expedition to go from one beach to the other.
Last but definitely not least you can go diving in Sardinia. There are various good spots for that in Sardinia – the most popular ones are the area of Villasimius, Carloforte, and Asinara island in the north.
Hike or climb
You will have plenty of chances to get close to nature in Sardinia. Hiking in Sardinia is fantastic and there are plenty of trails that go through the forests and the mountains as well as coastal ones for any difficulty level.
Gorropu Canyon is a great area for hiking and the best place to go climbing in Sardinia, with a variety of trails starting in Dorgali or Urzulei. The gorge is one of the deepest in Europe.
The best coastal trail is by far Selvaggio Blu, a challenging 6 days hike mixed with some canyoning that goes to some of the most isolated beaches on the island.
Asinara is another great hiking (as well as biking) destination, with a multitude of trails around the island.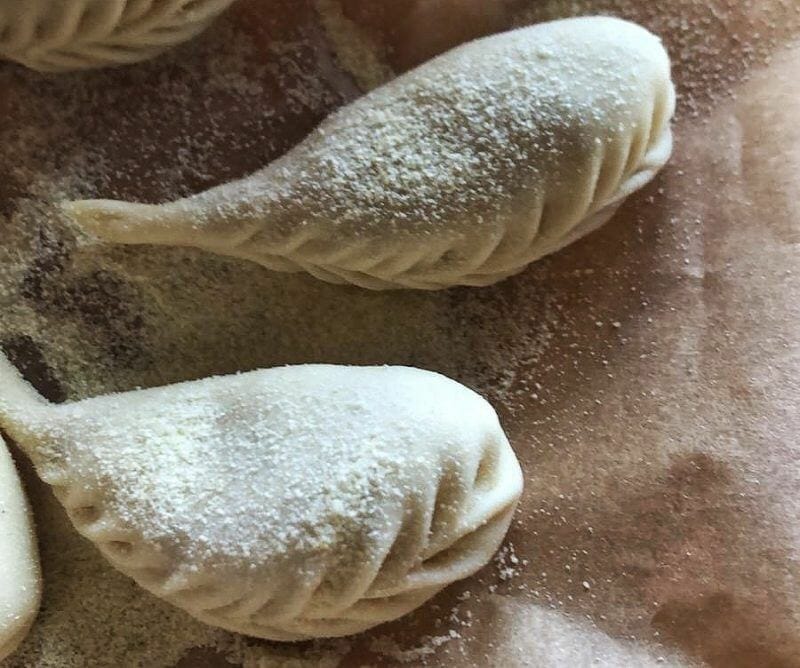 Eat
There is little doubt that eating is one of the best things to do in Sardinia. As food is very regional in Italy, don't expect to come here to find dishes such as lasagne or carbonara. We have our own stuff here, and I promise you it is delicious.
These are some of the dishes you need to try:
CULURGIONES – our version of ravioli, they are made with potatoes and cheese. Beware: each village (or rather, family!) has its own recipe, and each of them claim it is the best.
MALLOREDDUS – a tiny kind of gnocchi pasta that cooks very al dente and is served with a sauce made with tomatoes and sausage, served with a sprinkle of pecorino cheese.
FREGOLA – in Cagliari, we eat this sort of large cous cous with clams and in a brothy sauce.
PORCEDDU – Sardinia most acclaimed meat dish is a slow roasted suckling pig.
BOTTARGA – known as Sardinia caviar, it's made with dried mullet or tuna eggs. It's usually eaten with bread, butter or oil and a drop of lemon; used grated on pasta or in other recipes.
SARDINIAN CHEESE – from pecorino to casizzolu, from casu marzu (Sardinia's infamous "rotten cheese") to milder ones, Sardinia is a land of cheese. Make sure to try at least one!
The best places to fully appreciate traditional Sardinian food are agriturismi – rural restaurants often also having rooms that cook Sardinian dishes from scratch using solely locally sourced ingredients.
To better appreciate Sardinian food, you may want to take a food tour or a cooking class such as this one.
Check out my post The Best Sardinian Food You Need To Try.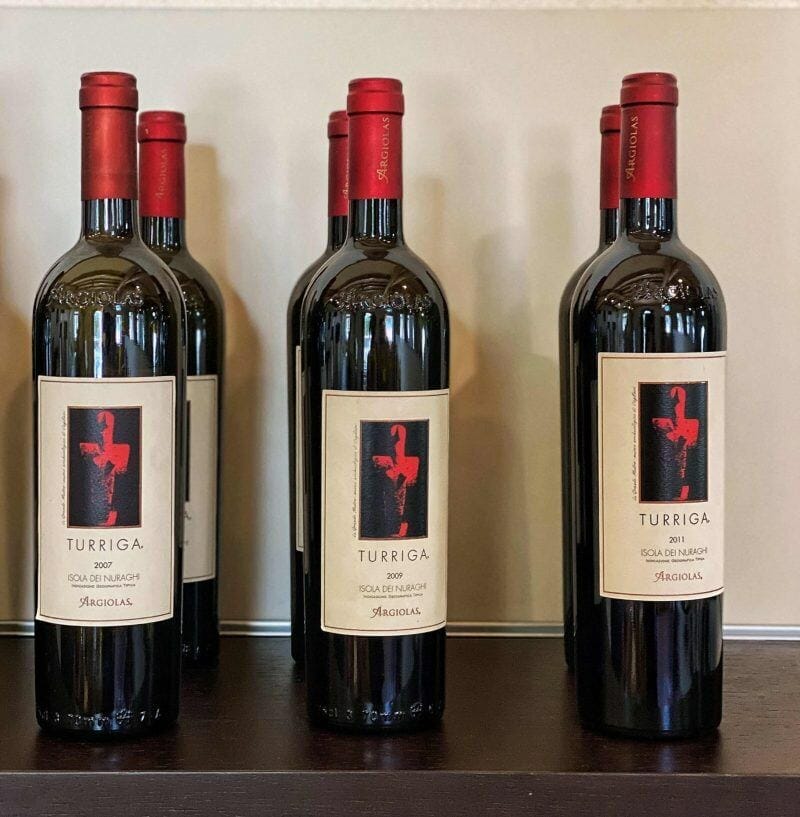 Drink!
Sardinia is packed with great vineyards where you can go on wine tasting tours and to learn about the wine making process. I am a fan of Cantine Argiolas, a winery in Serdiana, a small village at about 20 minutes drive from Cagliari. You should also make sure to try Nepente di Oliena, a strong red cannonau wine that is perfect paired with pork dishes.
To make the most of local wines, you may want to join this wine tour experience from Cagliari to Sardinian wineries.
Check out my posts A Guide To Sardinian Wines and 15 Must Visit Wineries In Sardinia.
Our local beer is Ichnusa – though we now have many craft beers too. And Sardinia's liquor of choice is mirto, made of myrtle berries.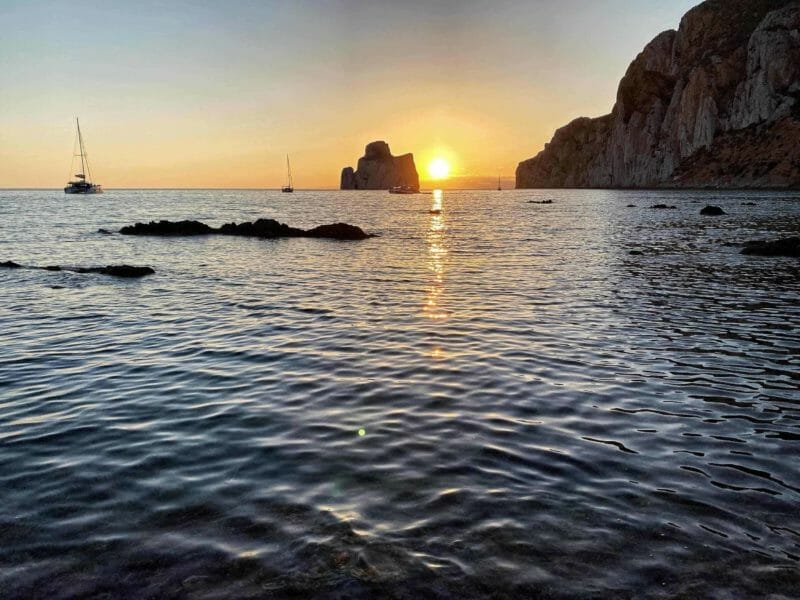 Enjoy sunset in Sardinia
Depending on where you base yourself, Sardinia will gift you with incredible sunsets. My favorite sunset spots on the island are the following:
ALGHERO BASTIONS – The view of Capo Caccia from the Bastions is simply stunning.
MASUA PAN DI ZUCCHERO – You get to see the sun disappear behind the islet.
S'ARCHITTU – Located on the west coast of Sardinia, this massive rock arch is a locals' favorite place to plunge in the clear waters, but also a fantastic sunset spot.
VIA SANTA CROCE IN CAGLIARI – A gorgeous terrace in Castello District from where you can see the sun setting over the roofs of Stampace.
What are the things to do in Sardinia that you are looking forward to?
Pin It For Later!