There are many excellent Santa Maria Navarrese hotels. If you are planning to spend your holidays in Santa Maria Navarrese, but you aren't quite sure about your place of stay yet, I can help.
I love going there – I go pretty much every summer – and can tell you there are plenty of options that will fit every traveler's needs and budget so that you can spend an unforgettable time in this prime holiday destination.
Santa Maria Navarrese is the only marine district of Baunei's municipality and it's the gate for one of the purest, wildest corners of Sardinia. By staying here, you will be sleeping nearby stunning beaches like Cala Mariolu and Cala Goloritzé and will benefit from another multitude of available activities.
There are several hiking and biking trails to try (the Selvaggio Blu being the most famous), or you could grab your car – if you rented one, which I recommend – and explore some historical sites nearby. There is also an enormous number of birds nesting in the mountains and ponds around Baunei: if you like birdwatching, this is another fun thing to add to your travel plan.
But now, let's go back to the main topic and find the best place to stay for you in Santa Maria Navarrese!
The Best Santa Maria Navarrese Hotels
Luxury Santa Maria Navarrese Hotels
This hotel is probably the top accommodation option in Santa Maria Navarrese. The location, inside one of the oldest buildings in the village (completely renovated in 2008), has a traditional Sardinian vibe and offers everything you can dream of – and more.
According to the guests, the food is excellent and so is the view. The hotel offers an airport shuttle service, free parking, free Wi-Fi, and an ATM – quite convenient, if I may say. The sea is only a few hundred meters away.
The Lanthia Resort offers, among other amenities, a private beach and a swimming pool. Moreover, its restaurant serves some of the best local dishes in the area.
The airport shuttle service, free parking, and free Wi-Fi are just some of the many features of this fabulous place to stay in Santa Maria Navarrese. In case you don't feel like relaxing at their pool or private beach, you can join a hiking tour around the Supramonte mountains.
Santa Maria Navarrese Villas
This excellent apartment offers everything you might want from a place to stay. The rooms are spacious and nicely-furnished, ideal for a big family or a group of friends. The building has free parking and free Wi-Fi and is close to both the beaches and some natural attractions in the area.
Another excellent apartment in the area, Villa Juniper offers great rooms with free Wi-Fi, private bathrooms, and everything else you can expect from a luxury apartment. You can also benefit from the airport shuttle service, free parking on-site, and a private garden. Plus, it is pet-friendly and very close to the main beaches in the area!
Mid Range Santa Maria Navarrese Hotels
This hotel is simple yet equipped with everything you might need for a perfect holiday. Free parking, free Wi-Fi, and excellent breakfast are included. You will be staying a few meters from the beach. Since the building is located in a great spot, every activity from a boat tour to a hike will be within easy reach!
This Bed and Breakfast provides excellent service and rooms equipped with everything you need, including free Wi-Fi and private bathrooms. Guests love the continental breakfast served each morning. The building is less than a kilometer from Pollu beach.
The Anemone Guest House features clean, bright rooms with private bathrooms, free Wi-Fi, and many comforts, and some rooms also have a terrace. You can, moreover, enjoy a delicious breakfast in the shared lounge and enjoy your time in the shopping street next to which the building is located. Free parking is available on site.
This apartment, close to the beaches, offers all the features you might expect from a private residence. You can bring your pets, cook your own food if you feel like it – even grill some meat in the barbecue! – and chill in the garden. Free parking is available and so is Wi-Fi.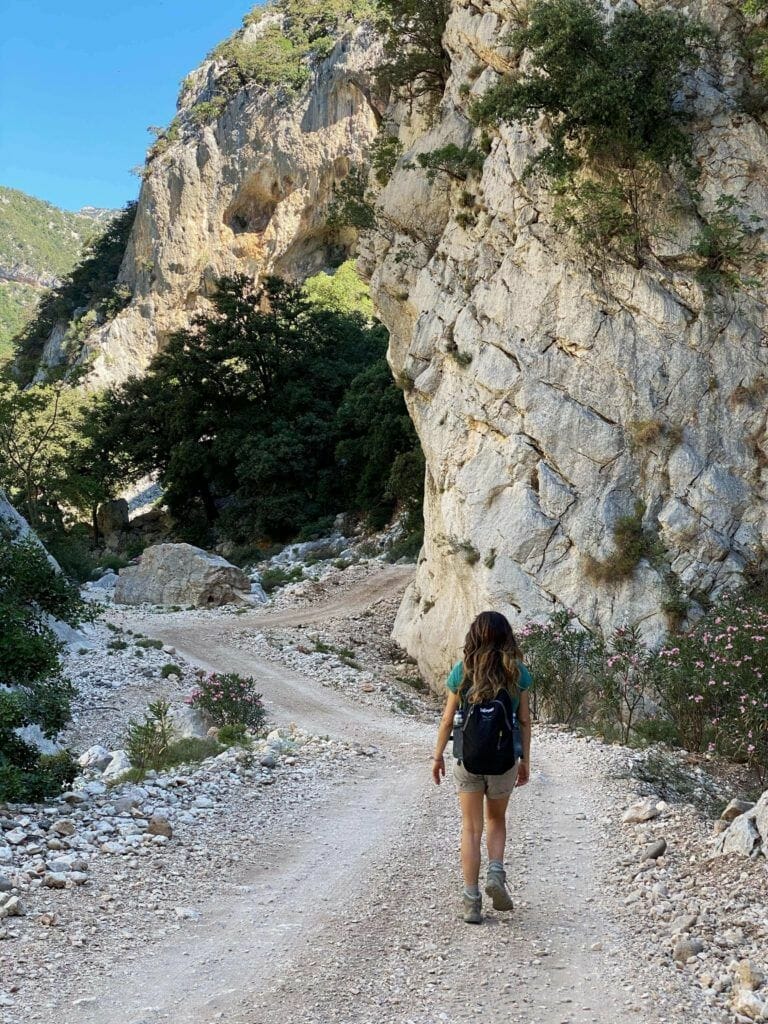 Budget Santa Maria Navarrese Hotels
This simple yet cozy bed and breakfast features free Wi-Fi, a private bathroom in each room and some rooms even feature a balcony. There is free parking, and an excellent breakfast is served every morning.
It's not far from the beaches and it is bright and clean – the ideal place for a relaxing holiday enjoying the sea view and the Sardinian sunlight.
This hotel, albeit being a budget accommodation option, offers its own private beach, private balconies in each room, and free Wi-Fi. You can also benefit from the free parking on-site and from the great location close to the city center.
This is a well-lit and simple Bed and Breakfast in a good area of the village. The property offers free Wi-Fi, private bathrooms in every room, and an excellent continental breakfast that will help you get an energy boost to start your day. Both the beaches and the city center are nearby.
Each apartment here has a private patio, free Wi-Fi, and everything you might need for a comfortable vacation. Pollu beach is less than a km away and the hotel is also pet-friendly. It's an ideal place to stay for couples, families, or groups of friends who don't want to be tied by mealtimes and the like.
Santa Maria Navarrese is a lovely place. No matter where you are staying, you will be certain to enjoy your time. The area is simply stunning and there is always something to do. Remember to visit the village as well, because it deserves your time!
Further Readings
Make sure to read my other posts
Pin It For Later!