Sa Burrida a sa Casteddaia – AKA burrida alla Cagliaritana (Cagliari style) – is one of the most common appetizers found in fish and seafood restaurants in the area of Cagliari and its surroundings, up to the small town of Pula and even the Sulcis area. This is one of the best dishes of the local tradition, prepared following the "scabecciu" technique, which was introduced in Sardinia by its Spanish conquerors.
In fact, the "escabeche" or "scapece" technique – by which dishes are preserved in vinegar, wine, oil and herbs – was brought to Sardinia from Spain, which inherited from the Arabs. The word escabeche comes from "sikbaj," which became iskebech and then escabeche.
The dish is usually prepared using a fish we call "gattuccio" – dogfish – which belongs to the shark family and is characterized by a firm flesh.
Curious to know how it's made? Check out the recipe below, and if you make it at home let me know how it turns out!
How To Make Burrida Alla Casteddaia
Use dogfish
Ideally, you should be using dogfish. Alternatively, you can prepare it with skate, smooth hound shark, or other firm-fleshed fish.
Use walnuts and pine nuts
Walnuts are the best kind of nuts to prepare burrida, but if you want, you can also add pine nuts.
Store your burrida in the fridge
You can store your burrida in the fridge for up to a week. In fact, the dish is much tastier and better if you leave it to rest for a couple of days, as explained in the recipe.
Interesting Facts
Escabeche in Literature
A first mention of the escabeche technique appears in the novels of A Thousand and One Nights!
Is Burrida found elsewhere?
There's a second version of burrida that is made in Oristano, and which doesn't use walnuts and vinegar but adds tomato sauce, and there even is a dish with the same name in Liguria, which however calls for completely different ingredients.
Yield: 4
How To Make Burrida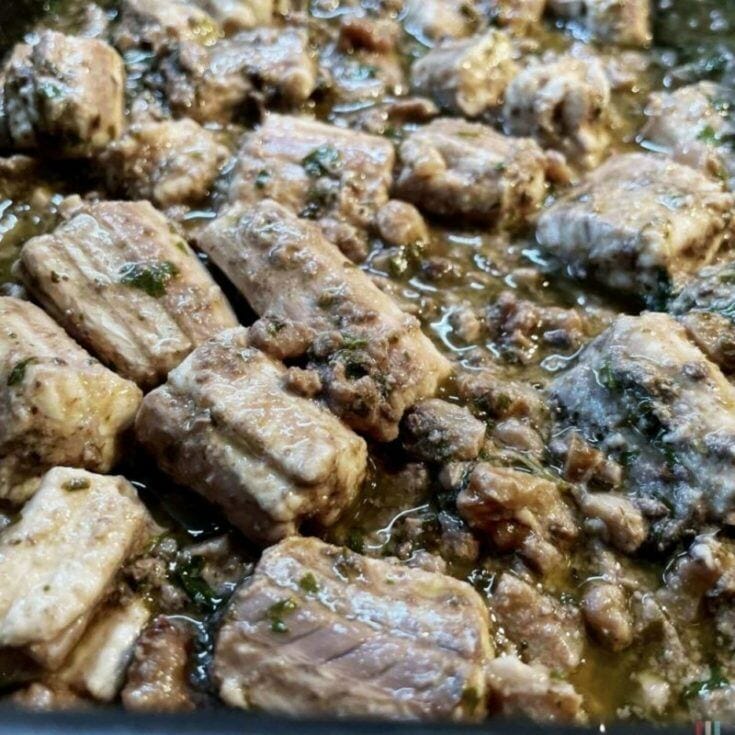 An easy recipe to prepare one of Cagliari's signature dishes: Burrida alla Casteddaia.
Total Time
1 day
35 minutes
Ingredients
1.1 pound (500 grams) of dogfish (about 4 or 5 small dogfish), complete with its liver
1/2 cup (100 ml) of white vinegar
1/2 cup (100 ml) of apple vinegar
1/2 cup (100 ml) of white wine
1/4 cup (60 ml) extra virgin olive oil
The juice of one lemon
3 cloves of garlic
10 walnuts, in small pieces
6 or 7 bay leaves
Chopped parsley
Instructions
STEP 1 - COOK THE DOGFISH
Clean and wash the dogfish, making sure to take out the livers and keep them aside. Cut the dogfish in small pieces.
Fill a pot with water and add the white wine vinegar, the stems of parsley and half of the bay leaves and bring it to the boil.
Once boiling, throw in the chunks of dogfish and place a lid, then turn the fire off and leave it to cook for 10 minutes.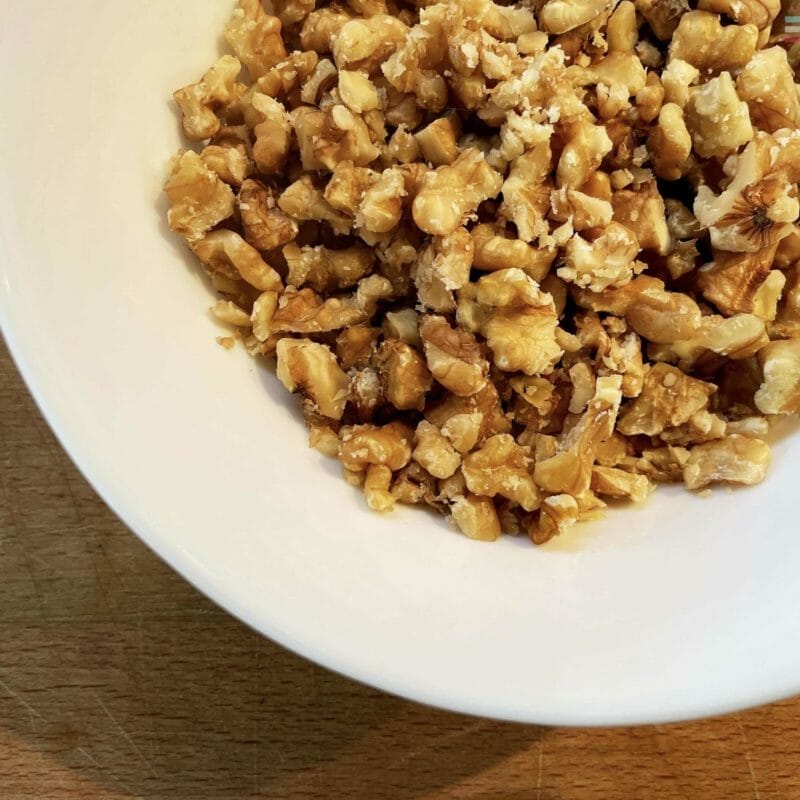 STEP 2 - COOK THE LIVER
Fry the garlic and parsley in extra virgin olive oil, then add the livers and squash them with a wooden spoon.
Add the walnuts and the remaining bay leaves.
Blend with the apple vinegar and white wine and cook for about 15 minutes.
STEP 3 - LET IT REST
In a bowl, place the dogfish and cover it with the hot sauce. Cover it and once cold let it rest in the fridge for 24 to 48 hours before serving.
Notes
Let the dish rest in the fridge for up to 48 hours before serving. Serve at room temperature for a delicious appetizer.
Nutrition Information:
Yield:
4
Serving Size:
1
Amount Per Serving:
Calories:

84
Total Fat:

5g
Saturated Fat:

1g
Trans Fat:

0g
Unsaturated Fat:

4g
Cholesterol:

62mg
Sodium:

15mg
Carbohydrates:

4g
Fiber:

1g
Sugar:

1g
Protein:

4g
Further Readings
For more recipes, you may want to read the following posts:
Pin It For Later!