Costa Rei is a marine hamlet part of Muravera's municipality, about one hour drive from Cagliari. Its beaches are considered among the best ones on the island and the area and this is a favorite summer holiday destination for locals and tourists alike. While locals often own a holiday home, tourists may need to look for a place to stay for their holiday. Worry not! There are many excellent Costa Rei hotels, all inclusive resorts, holiday rentals and more and you are bound to find something perfect for your needs and budget.
I have been spending my summer holidays in Costa Rei since I was born. Keep in mind this is not a small town or a village – no more than 100 souls live there during the winter months. But come summer, and it's bustling with life – but in a very relaxed way. Families love it and so do travelers looking for a peaceful piece of paradise where to swim in crystal clear waters. You will not find any club open until ungodly hours here, but there are some good restaurants and bars.
If you are making your way to Costa Rei for the holidays and are looking for the best Costa Rei hotels or holiday rentals, you are in good hands: I know the area like the palm of my hand and I am about to share all my knowledge.
Make sure to also read my post A Local's Guide To Costa Rei.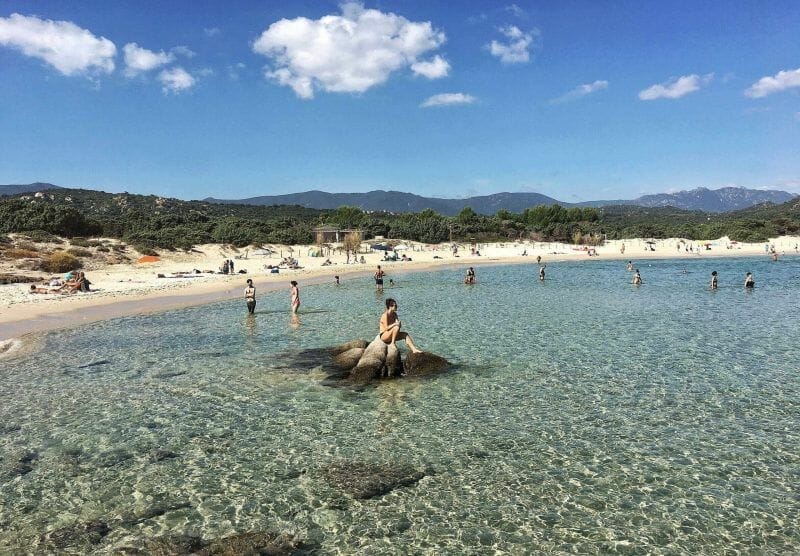 13 Excellent Costa Rei Hotels
La Villa del Re – Adults Only
If you are looking for a child-free, luxury place to stay, this is the best pick. Here you will find rooms equipped with every comfort, a swimming pool, a restaurant serving delicious traditional dishes, and a buffet breakfast every morning. Free Wi-Fi and free parking are included, and you can try different water sports on the hotel premises. Guests enjoy the comfort of a private beach at a prime location in Madrigale Beach.
Free Beach Club
Located in front of Costa Rei beach, this resort features beautiful bungalows scattered across its lush garden. Every room is equipped with everything you might need, has free Wi-Fi, a private bathroom with toiletries, and is immersed in nature so that you can enjoy peace and silence. There is a massive pool and direct access to the beach. The property features all sorts of sports fields and you can even rent a boat and explore the coast on your own. Pets are welcome, too.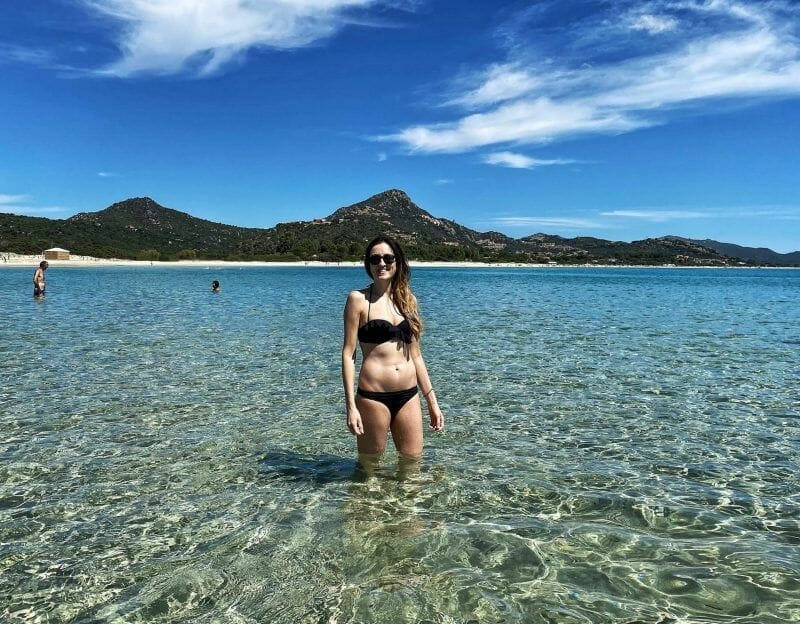 IGV Club Santa Giusta
With its own private beach, this property offers rooms equipped with anything you might need, various sports fields, two swimming pools, and even a club. They have mini-club service for kids and focused activities for guests of any age, from sports tournaments to a kindergarten. Free parking is available on site. Guests enjoy the comfort of a private beach at a prime location in Madrigale Beach, right by the famous Scoglio di Peppino, a favorite local spot.
Sant'Elmo Beach Hotel
With a private beach, a nice pool, an on-site restaurant and a bar, this is one of the most famous Costa Rei hotels. The location is just about perfect – right by the beach. Rooms are comfortable and cozy, all decorated in a traditional style. It's a perfect place for families, and pets are welcome too.
Albaruja Hotel
At easy walking distance from the main beach in Costa Rei, this hotel offers 34 rooms equipped with every comfort – including a coffee and tea maker. The property is pet-friendly, has free Wi-Fi and free parking, a swimming pool, and a restaurant serving delicious food. You will enjoy the garden and have access to a private pool.
Sole d'Estate Agriresidence
Renting a whole apartment is one of the most common choices for people spending their holidays in Costa Rei. This holiday rental offers fully furnished apartments with bedrooms, a kitchen, private parking, and free Wi-Fi. Towels and bed sheets are available for an extra fee. The location is excellent, and the beaches are all close and easy to reach.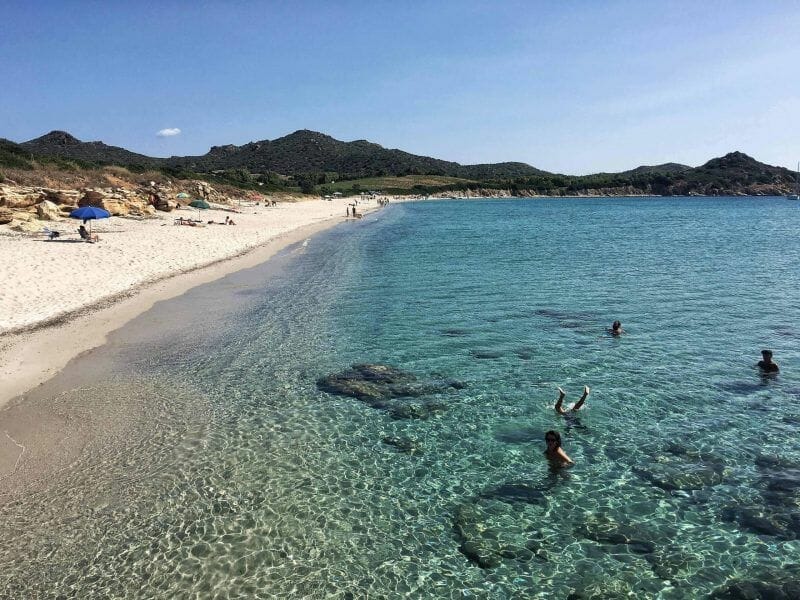 Villa Sa Perda Costa Rei
Located in front of the beach, this apartment offers free parking, free Wi-fi, a kitchen equipped with everything, two bathrooms, and three comfortable bedrooms. You can cycle in the area and also try some water sports on the nearby beach, as well as spend your days in the garden with the terrace that's part of the house.
Fattoria di Anja e Marco
Located in the countryside (so not in front of the beaches but still very close) this whole house features a huge garden – where you can leave your pets free to run! – with a barbecue area and a playground for kids. There are two bedrooms, a fully equipped kitchen, a dining room, free parking, and free Wi-Fi available for guests. It's one of the best accommodation options in the area if you'd rather stay in a quiet spot.
Hotel Ristorante Il Vascello
This hotel is located 300 meters from the beach and has a swimming pool. Every room is equipped with everything you might need and features a balcony. You can enjoy a continental breakfast and traditional Sardinian dishes at their restaurant. Wi-Fi and parking are free and included in the many hotel perks.
B&B Vacanza Facile
Located just a few minutes from the beach, this property offers free Wi-Fi, free parking, and rooms equipped with every comfort; each room has a private bathroom with toiletries. An Italian style breakfast served every day, and the garden view from the common area is very pretty.
Panoramicissima
This private apartment in front of the beach offers all the quiet and the things a traveler might need to spend a great holiday, starting from the free parking and free Wi-Fi. There is a kitchen equipped with various tools, a dining area, and a private bathroom. You will be steps away from the gorgeous beach, so you can literally park your car and forget you even have one!
Sa Terrazza Costa Rei
Located close to the main beaches, this villa offers much more than the panoramic view that will leave you impressed upon your arrival. The rooms are equipped with everything, as is the kitchen, and towels and bedsheets are already included. Free parking is also included and the property is pet-friendly, however, there is no Wi-Fi connection.
Sardesidence
Located just a few hundred meters from the beaches, this apartment complex offers rooms equipped with every comfort including towels and blankets, private parking, and free Wi-Fi. The washing machine and microwave are also included – perfect if you intend to spend more than just a few days. You will be staying in front of a private beach and have your personal umbrella and beach beds.
Further Readings
These other posts will come in handy when planning your holiday in Costa Rei:
Pin It For Later!